This hop is hosted by the lovely Kathy (like most of my giveaways (
I am a Reader, Not a Writer)
There are so many other blogs in this hop, if you would like to check them out
click here
.
First off as usual some nice little rules for you, this is to make the giveaway fair and to make sure you are not giving your email out where it is unsafe!
You must be a follower of Passion for Novels via GFC to enter this hop, in the extra info I will need to address of the blogs you follow in order to verify your entry.

This hop will run from March 8th - 14th March 12:01am EST

If you win you will be emailed, I will only use your email address for this purpose and will not pass it onto any third party. Please do not put your email addresses in the comment boxes, be safe on the net!

Please note this is open INT as long as The Book Depository delivers to your country for free. Please note I am not responsible for any damage to the books delivered!

There will be ONE winner who will get to choose ONE book from the following list.
This is a great chance to share books I have been introduced to and loved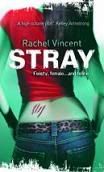 Please note that the Dearly Departed copy you will receive will be paperback which I will pre-order for you, this will take about 90 days.
a Rafflecopter giveaway