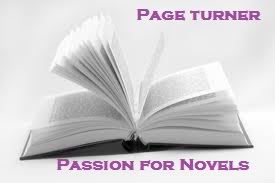 I always see some amazing lines in books and I never tell anyone about them or are able to share them. I also didn't want this hop to be randomised as a teaser. This hop is so that whatever page you are on in your book you share a line from that page. Ideally the first line, but if it contains a SPOILER choose one that isn't.
As a creative writing student reading just a line can inspire so many thoughts so I wanted to give this hop a try. Please feel free to join in!
Tell us the book you are reading

The Page Number

Then give us a cheeky line which is particularly good.

Then add your name to the linky ( you can also use the comment boxes)

Simply just link back to Passion for Novels in your post :-)
The Good Father - Noah Hawley
" He said if I filed an appeal without his approval, he would never speak to me again."